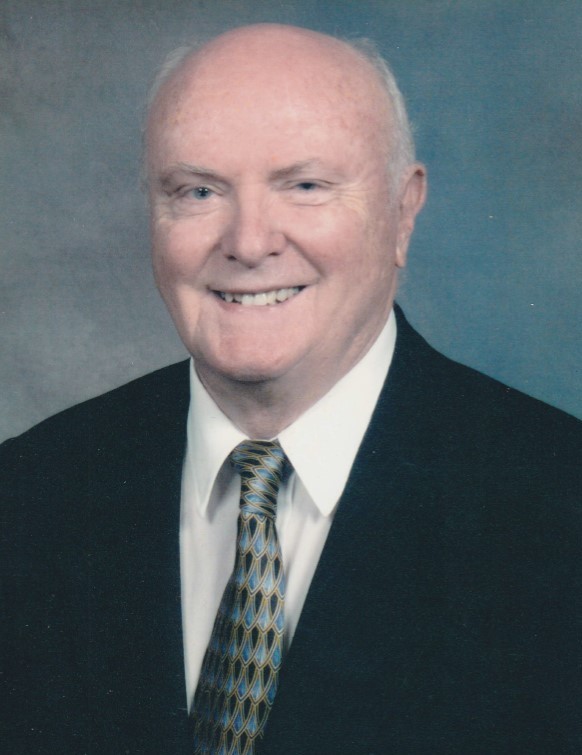 Obituary of Dr. Charles A. Crown
Dr. Charles A Crown was born December 11, 1923 and died in August 20, 2019. He received a Bachelor's Degree from the University of Notre Dame in South Bend IN in 1945 and a Medical Degree from University of Illinois in 1947. He interned at Queens General Hospital in Jamaica, NY from 1947-1949. He served as a medical officer in the US Army in Frankfort, Germany from 1951-1953. He began a family/internal medicine practice in 1954, from which he retired in 2003.
He was a member of the VNA medical advisory committee; president of the medical staff at Waveny Care Center and a member of the New Canaan Town Band, of which he was the president, before retiring from it in 2015. He was also a founding member of the band, The Crown jewels, which played regularly at Waveny Care Center. He spent his last 3 years as a patient at Waveny Care Center, continuing to entertain the residents with his piano playing.
He is survived by four children, Katherine Crown of Litchfield CT; Charles Crown of Rock Hill, NY; , Susanne Crown Walker of Madison, CT and Nancy Crown of New York City. He is also survived by four grandchildren and his sister, Ann Marie Horan from Florida; his second wife, Patricia Crown and three step children.
Funeral services for Dr. Crown were held privately, to leave online condolences please visit www.hoytfuneralhome.com
Send Flowers
Our local florists are committed to offering only the finest floral arrangements, and are backed by their professionalism and prompt service.