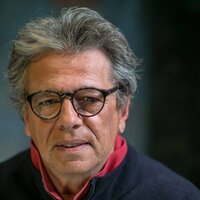 John Lino Ponzini
John Lino Ponzini, 69, of Wilton, Connecticut, passed away on November 9, 2022 after a long and brave battle with cancer.
John was born on August 29, 1953, to Lino & Marie Ponzini in Queens, NY. He attended Resurrection Ascension grammar school in Rego Park and middle school at St. Ignatius Loyola in Manhattan. His family moved to New Canaan, CT, at the start of his freshman year of high school. He graduated in 1971 from New Canaan High School and then attended Catawba College in South Carolina and Bard College in Annandale-on-Hudson before graduating from Iona College in New York City. He earned his JDL in law from Benjamin Cardozo School of Law in New York City.
Admitted to the Connecticut and New York Bar, John spent the last 41 years practicing Family Law and General Practice Law. He was a Former Delegate, Connecticut Bar Association; former Outside Counsel for Attorney General, State of Connecticut; Ex Officio, Stamford Connecticut Board of Representatives; and Ex Officio, Vice Chairman of the Fiscal Committee of the Stamford Board of Representatives. He was on the Pro Bono Honor Roll for the American Bar Association and given the Highest Ethical Standards Award by Martindale-Hubbell.
John had a heart and talent for the theater that began at the age of 9. He studied theater at The American Academy, Bard College, and Catawba College, where he was honored with both Best Actor and Best Supporting Actor Awards. Recent roles included Mortimer in The Fantasticks at the Town Players of Newtown; Sancho in Man of La Mancha at TheaterWorks New Milford; Arnold Wiggins in The Boys Next Door; Beverly Weston in August: Osage County; Dindon/Renaud in La Cage Aux Folles at Two Planks Theater, Monroe, CT; Joe Keller in All My Sons at the Curtain Call's Dressing Room Theater; Alfieri in A View From the Bridge at Westport Community Theater and the Warner Theater in Torrington, CT; Max in Sunset Boulevard and Mayhew in Witness for the Prosecution, both at the Warner Theater. Other roles included Strauss in Titanic, Harding in One Flew over the Cuckoo's Nest, Nathan Detroit in Guys and Dolls, and Oswald in King Lear. John was also the recipient of numerous theatre awards and scholarships.
John leaves behind his loving daughter, Maya Faye Ponzini, his brothers Robert Ponzini and Roger Armbruster, his nieces and nephews, Arianna Ponzini, Rebecca Ponzini, Alison Armbruster, and Kurt Armbruster, his grand-nieces and nephews Lea Ponzini, Olivia Armbruster, James Armbruster, and Madeleine Armbruster, his companion Lynne Rizzi, his former wife Carol Goldman, and numerous friends and colleagues.