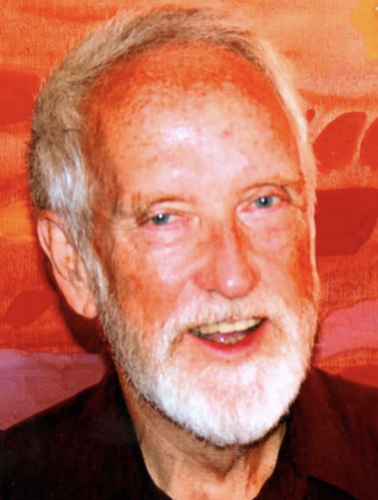 John Robert Newcomb
John R Newcomb of Norwalk CT and former resident of Stamford, passed away after a short illness at St. Vincent's Hospital on May 13, 2022, at the age of 85.
He is survived by his loving wife Charlotte, his two children David Newcomb (Lesley) of Stamford and Mary May (Dale) of Fairfield, and three grandchildren, Robert Newcomb, and Damien and Ophelia May.
Born in Topeka, Kansas on February 7, 1937, to Edwin and Mary Newcomb, he spent his childhood in Kansas and Kentucky. A graduate of Topeka High School, he received a BFA degree from the University of Kansas and an MFA degree from St. Martin's at the Royal Academy of Art in London, England. While in college, he served as an air controlman in the Naval Air Reserve. Coming to New York in 1961, he joined Time/Life Magazines as a book designer. Over the years, he served as an art director for Fawcett Publications, the New York Times, Tennis and Golf Digest Magazines, and Medical Economics Publications.
John was a masterful painter and illustrator and had numerous art exhibits in Connecticut and in New York City. His paintings have been collected by enthusiasts of his work all over the country. He was also the author of several books about art and graphic design.
He loved sports and participated in tennis, golf, and racquetball groups. He and his wife Charlotte were avid dancers enjoying both country western and ballroom dancing. A world traveler, he and his wife visited nearly 100 countries during their 58 year marriage.
A memorial open house will be held at the Hoyt Funeral Home, 199 Main Street in New Canaan from 11am-1pm, Saturday May 21, 2022. In lieu of flowers, the family requests that donations be made in John's memory to the Alzheimer's Association. Donations can be made at alz.org/get-involved-now/donate