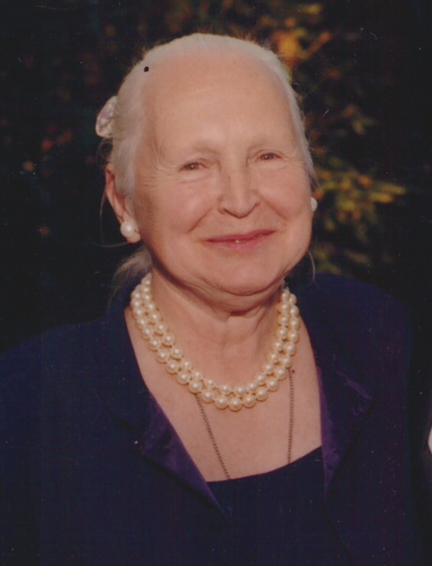 Sophie D. Moorman
Sophie Moorman, 89 of Norwalk passed away peacefully on January 20, 2022 surrounded by love. She was born in East Orange, NJ on March 29, 1932. She was the beloved wife of Gene Moorman for 65 years, previously deceased.
Sophie was raised in Bloomfield, N.J., went to Bloomfield High School. She started to work at Montclair Trust Bank in her senior year and upon graduation she continued on as bookkeeper and then teller. She was married at Sacred Heart Church in May 1955.
Sophie was a very active member of St. Aloysius Church in New Canaan, CT. She was a member of The Charismatic Renewal and prayer group. She participated in visiting parishioners in local hospitals for many years. She was a Eucharistic Minister and was able to bring the Lord Jesus to the homebound. She belonged to Our Lady Group. Had the privilege of going to Medjugorje, where Our Lady has been appearing. Sophie as very devoted to Our Lady, she was a faithful communicant and Jesus was a very important part of her life.
She is survived by her loving children, Cathy (Mike) Cullinan, David (Janet) Moorman, Diane Marcavage, Sandra Moorman, Mark (Maura) Moorman, Nancy Kniesch, MaryEllen (Terry) Barnett, Michael (Michelle) Moorman. 9 Grandchildren, Nathan, Kevin, Becky, Christopher, Griffin, Spencer, Katie, Jonathan and Meghan and one great granddaughter, Theadora.
Sophie is predeceased by her parents, her beloved husband and her son-in-law Herman Kniesch.
A Memorial mass will be held on Saturday, April 2, 2022 at 11:00 a.m. St. Aloysius Church, New Canaan, CT. The family will receive friends at 10:00 a.m. Prior to the mass. Burial will be at St John's Cemetery. Immediately following Friends and family are welcome to join in a celebration of her life at Stapelton Hall at St. Aloysius Church. Light refreshments and happy memories will be shared.