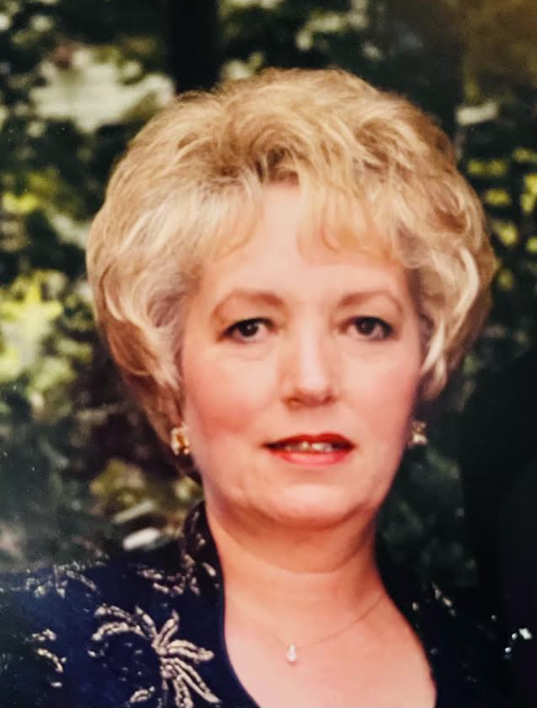 Nancy Ellen Scofield
Nancy Ellen Scofield was a loving mother, nanny, sister and friend. She left this world gently on Tuesday January 11, 2022 at the age of 76. At the moment of her passing she was surrounded by warmth and love with her children, Wendy, Steel and all her animals.
She was born the youngest of seven children to the late Harry E. and Adeline (Brotherton) Scofield on April 9,1945. After graduating from Fox Lane High School and starting a family of her own she began working for Albano Electric in Pound Ridge, NY. What started as a job, became much more and life changing. With the support and guidance of Ted and Fred Albano and their families she was baptized and welcomed into the Catholic Church. She flourished with a newfound faith which gave her great comfort and strength throughout her life.
Later Nancy worked as a bookkeeper, office manager and part owner of Scotts Corners Market in Pound Ridge, NY. She enjoyed vacations with family and friends on Cape Cod and her trips to Jamaica with her brother Jerry which were some of her fondest memories. However, it was the simple pleasures that brought her the greatest joy. As a huge animal lover, Nancy filled her home with many animals throughout the years and loved each of them dearly. She was kind, generous and loved making others happy. Whether it was a poem she wrote slipped into the hand of a friend, an item bought just because she cared or her nurturing presence when someone was sick or in need. Small, quiet gestures that made her so special and loved by so many.
Nancy is survived by her daughter Wendy Marshall and her husband Ed of Ridgefield, CT. Her son Steel Jaykus and his wife Christine of Somers, NY along with her three grandchildren Conor, Chloe and Ella. Her grandchildren, who affectionately called her Nanny, were a great source of pride and she loved them with all her heart and soul. Her brother Jerry Scofield his wife Linda of Cornwall, CT sister Linda Basso of South Salem, NY. Along with many nieces and nephews all who have stories and a special place reserved in their hearts for Aunt Nancy. In addition to her parents', she was predeceased by her brothers Harry and Don Scofield, sisters Barbara Harkin and Lois Bobletz. Nancy was also predeceased by her beloved sister-in-law, Maureen Fortune who she loved deeply.
Although our hearts are broken and it's difficult to think of our days without her love and guidance; we will find comfort in our cherished memories and will carry her in our hearts forever.
A Mass of Christian Burial will be held on January 15th, 2022 at 11:00 a.m. at Saint Patrick's Church, 7 Pound Ridge Rd. Bedford, NY 10506. The Interment will be held privately. Contributions in Nancy's memory can be made to the Putnam Humane Society, 68 Old Rte. 6, Carmel Hamlet, NY 10512