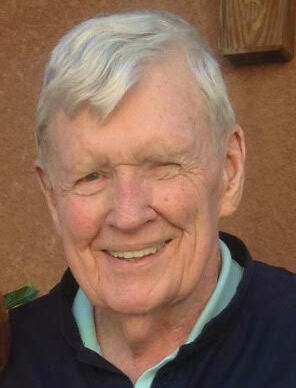 Charles Barry Bockus
Charles "Barry" Bockus, 87, of Belleair, Florida and Darien, Connecticut, passed away on December 5, 2021 in Stamford, Connecticut.
A private service for immediate family will be held at the Congregational Church of New Canaan around December 20th with Rev. Dr. Stephen Chapin Garner officiating. A memorial service will be held at a later date. Hoyt Funeral Home will be handling the arrangements.
Barry was born in New York City, New York to Margaret and Arthur Bockus on January 29, 1934. He earned his undergraduate degree from Dartmouth College and his MBA from New York University.
A family-driven man, Barry balanced a career in finance with dedication to his wife and three children. His passion for music began in childhood with the cello and grew into an affinity for jazz and acoustic bass which lasted a lifetime.
Barry is survived by his wife Mary of Belleair, Florida and Darien, Connecticut; his children, Karen Fralick of North Augusta, SC; Christopher Bockus of New York, NY; and Keith Bockus of Darien, CT, his sister Margot Romizer of New York, NY, and his granddaughter Abigail Brady Fralick. He is preceded in death by his parents.
Memorial donations may be made to Fairfield County House, 1 Den Road Stamford CT, 06902 or to The Florida Orchestra. The family wishes to extend their gratitude to friends, family and Atria of Darien.