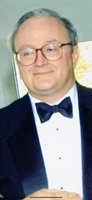 Dr. William Emory Story
Dr. William Emory Story, of Greenwich, CT passed away peacefully on April 11, 2021 at The Greenwich Hospital, with his wife and his daughter at his side. He will be remembered as a brilliant, caring cardiologist and proud family man.
He was born on December 24, 1951 in Atlanta, Georgia to William Oscar and Ethel Marcene Story. He attended college at age 16 at Tusculum University in Tennessee and, while there, discovered his interest in medicine.
William met his beloved wife, Sue Ellen Kniffin Story, at Emory University, while he was in medical school. They moved to Winter Park, Florida soon afterwards where Dr. Story was a cardiologist for 33 years with The Central Florida Cardiology Group. Bill and Sue Ellen raised their four children in Central Florida and cherished their time there, especially spending time out boating. Dr. Story was a proud supporter of several arts institutions and served on the board of The Civic Theater and The Orlando Symphony.
Dr. Story also served on the board of Tusculum University in Tennessee. His family is setting up a scholarship in his honor there. If you would like information on the scholarship, please contact Sue Ellen Story on Facebook.
In addition to his loving wife Sue Ellen, William was survived by his four children: Louise Story and her spouse of New York, William Story (and spouse Traci) of Colorado, Thomas Story Lewis (and spouse Patrick) of New York,and Anne Story of Connecticut. Dr. Story has five wonderful grandchildren. He is also survived by his mother Marcene Henkel of Georgia and his two sisters, Kimberly Yon of Georgia and Terry Mosier of Tennessee as well as their spouses and children. He is also survived by Sue Ellen's siblings, Sally Kniffin of Connecticut and Fred Kniffin of Vermont as well as their spouses and children.
Services will be held for William privately. All are welcome to watch via livestream at 11:00 a.m. on Thursday April 15, 2021; https://events.locallive.tv/events/50473