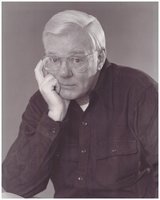 Robert D. Kennedy
On Saturday, April 3, 2021, Robert D. Kennedy, loving husband, father, grandfather, great-grandfather, died peacefully at his New Canaan, CT home at the age of 88.
Bob was born on November 8, 1932, the youngest of four sons, to Lois (Smith) Kennedy and T. Reed Kennedy in Pittsburgh, PA. He attended Cornell University where he received his B.S. degree in Mechanical Engineering in 1955. He married the love of his life, the late Sally (Duff) Kennedy on January 28, 1956.
Bob spent his entire professional career at Union Carbide Corporation, beginning in 1955. He held various positions within the corporation, including the management of the European Carbon Business from Geneva, Switzerland, President of the Linde Division, and President & COO of the Chemicals & Plastics Division. He served as President, Chief Executive Officer and Chairman of the Board of Union Carbide from April 1986 until his retirement in 1995.
Among his many awards and achievements, Bob received the 1995 Chemical Industry Medal from The Society of Chemical Industry for leadership, foresight, and contributions to applied chemistry that enhanced the progress of the entire industry. The Chemical industry security analysts named him recipient of the 1995 Kavaler Award for Chief Executive excellence. In 1991 the Societe de Chimie Industrielle awarded him the prestigious International Palladium Medal for his leadership in environmental and education efforts. He received the Honorary Fellow Award from the American Institute of Chemists in 1988.
With his lifelong passion for education, believing that 'knowledge was power', he was a member of the Business Roundtable's education committee, and founder and past Chairman of the Connecticut Business for Education Coalition (CBEC). During 1993-94 he also served on the Commission on Educational Excellence for Connecticut (CEEC), created by the Governor and General Assembly to develop a plan to establish a world class educational system for Connecticut. He served as Chairman and as a member of the board of National Inroads, Inc., an organization that identifies outstanding minority students and introduces them to the business world. He served as a Trustee Emeritus, Presidential Counselor, and past Co-Chair of the Committee on Academic Affairs and Campus Life, and Chair of the Task Force on Athletics at Cornell University. He was a member of the Board of Trustees of the Aspen Institute; a moderator of the Aspen Institute Programs on Humanistic Studies and the Corporation in Contemporary Society and was Chairman of the Board of Trustees of the New Hampton School. Bob also worked on President George H.W. Bush's 1000 Points of Light. Additionally, he was a member of the Board of Governors of the International School of Geneva, Switzerland.
Bob's love for his late wife and family eclipsed all his professional accomplishments. He is survived by his children Robert B. (Lisa) Kennedy, Thomas Kennedy, Kathleen (Dawn) Kennedy and Melissa (Greg) Jurick, his cherished ten granddaughters and one great-granddaughter, as well as his brother, George (Valerie) Kennedy.
A celebration of Bob's life will be held on Saturday, April 24th at 2:00 pm at the New Canaan Congregational Church.
In lieu of flowers, contributions may be made in memory of Bob to the Michael J. Fox Foundation for Parkinson's Research, online at michaeljfox.org or to the New Hampton School at newhampton.org.