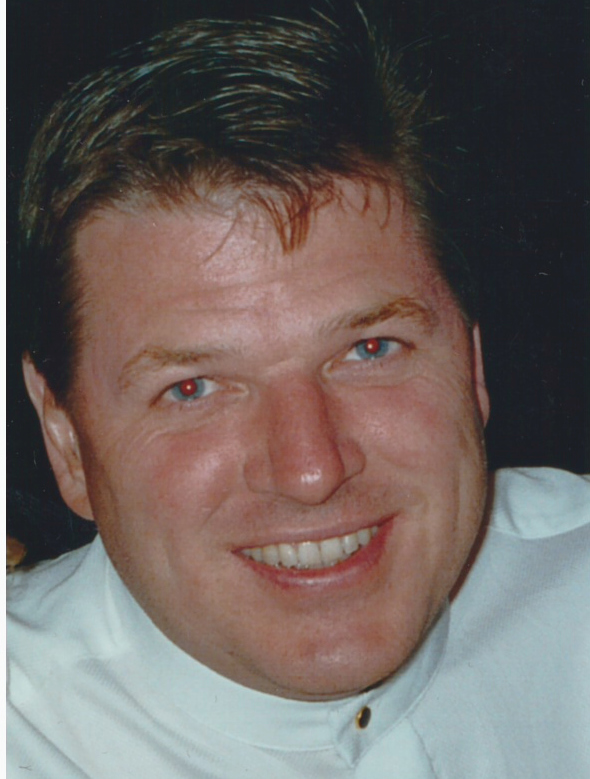 Peter Felix McAleer
Peter F. McAleer, 58, of New Canaan, CT passed away unexpectedly at home on November 9, 2019. Peter was born in the Bronx, NY on December 9, 1960 to Mary T. Dolan McAleer and the late Peter John McAleer, the oldest of their 5 children.
Peter proudly grew up in the Woodlawn section of the Bronx. He graduated from St. Barnabas Elementary School, Mount Saint Michael Academy and St. Bonaventure University. He worked as a financial advisor for his entire professional life.
He met the love of his life, Trish, in NYC in 1989, and they married in 1991. Peter and Trish spent the early years of their marriage living in both Chicago and New York, eventually settling in New Canaan, CT in 1997, where they built a beautiful life and raised their children, Peter, Nicole and Ryan.
Peter will be remembered for his warmth, charisma, sense of humor and unfailingly positive outlook on life. His beautiful smile and gregarious personality instantly lit up a room. He made friends wherever he went, and was often heard saying, "Make today the best day of your life!"
He was a loving and devoted husband, father, son, brother, uncle, brother-in-law, son-in-law, and friend to many. Over the years, he coached and inspired countless kids, including his own, in New Canaan's youth sports programs.
The absolute centerpiece of his world was his wife and children, whom he loved and cherished more than life itself.
Peter is survived by his wife, Trish; children, Peter, Nicole and Ryan; his mother, Mary McAleer; sisters Brigid Raso and Mary (Bob) Raftery; brothers Felix (Karelia) McAleer and Patrick McAleer; brothers-in-law Dennis (Joanie) Nolan and Jimmy (Debbie) Nolan; sister-in-law Barbara Murphy-Nolan; eight nieces and nephews, his lifelong trusted and loyal Woodlawn friends (aka "The Fellas"), many wonderful friends from New Canaan, and many cousins in the U.S. and Ireland.
Peter was predeceased by his father, Peter John McAleer, his mother and father- in- law, Jim and Kay Nolan, his sister-in-law, Susie Nolan-Lipe, his brother-in-law, Duncan Hume, and his mentor and favorite uncle, Felix Dolan.
The McAleer family will receive friends at Hoyt Funeral Home, 199 Main St., New Canaan, CT on Tuesday, November 12, 2019 from 4:00-8:00pm. A Mass of Christian Burial to celebrate Peter's life will be held on Wednesday, November 13, 2019 at 10:00am at St. Aloysius Church, New Canaan. Interment will follow at Lakeview Cemetery in New Canaan. In lieu of flowers contributions in Peter's memory can be made to SNACK* (www.snacknyc.com). For online condolences and directions please visit www.hoytfuneralhome.com.