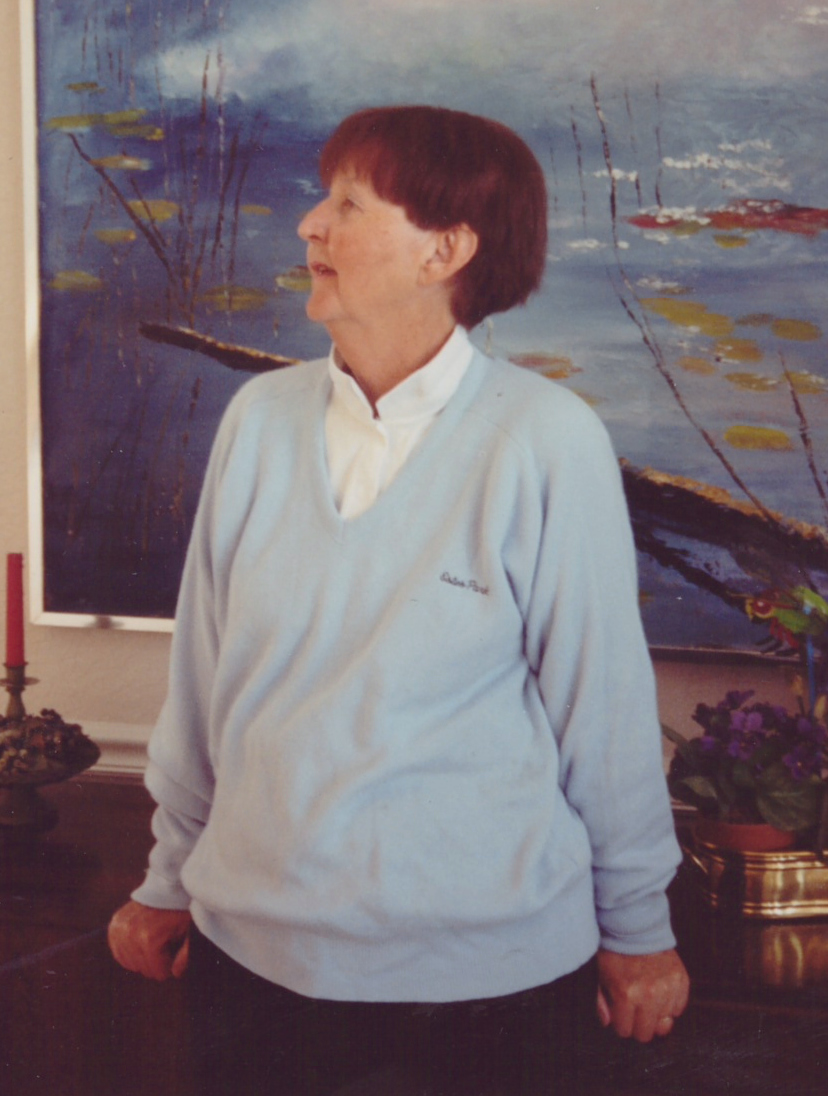 Karin E.T. Naill
Karin Monica Naill was born to Kathleen and Francis Eldridge on January 21, 1921, the second of four children. She died peacefully on September 22, 2019 after the gift of a long lifetime of 98 years.
Karin married Eugene Jacob Naill in 1943, and together they raised two children, Judy (Rowett) and Roger Naill, in New Canaan, Connecticut. In addition to her devotion to her beloved husband Gene, and her dedicated care for her family, Karin taught sixth grade in New Canaan public schools for over 40 years, a vocation she enjoyed.
Karin and her husband Gene retired to live in Florida, where she became an accomplished painter, and even taught painting to some of her retired peers. Karin's husband Gene died in 1998 after celebrating 55 years of marriage.
Karin is survived by her two children, Judy and Roger, son-in-law Hank Rowett, daughter-in-law Carol Naill, four grandchildren (Ellen Rowett Blair, Monica Rowett Ward, Sara Naill Sullivan, and Megan Naill Kinsella), and thirteen great grandchildren (Katie, Clare, Paul, Christopher, Molly, Moira, and Brian Kinsella; William, John, Thomas, Matthew, and Anna Sullivan; and Oscar Blair).
A Funeral Mass will be offered for Karin Naill at Saint Aloysius Catholic Church in New Canaan at 11 AM on Monday, September 30, 2019, preceded by the Viewing which will take place in the church vestibule from 10am to 11am.