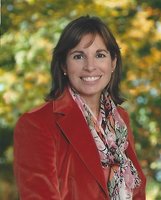 Lisa M. Annunziato
Lisa M. Annunziato, 57, of Ridgefield, CT, peacefully passed away on Thursday, August 29, 2019 surrounded by family at her home in Ridgefield, CT.
The memorial service will be held at St. Mark's Episcopal Church in New Canaan, CT on Wednesday, September 4, 2019 at 11:00 am, with Father Justin Crisp of St. Mark's Episcopal Church officiating.
Lisa was born in Manhattan, New York to Mr. & Mrs. Richard and Claudia Martimucci on October 12, 1961. She went to New Canaan High School, where she met her husband, John, and graduated in 1979. She went on to earn a Bachelor of Science degree in Psychology from Georgia Institute of Technology in Atlanta, and then earned her Master of Arts in History from Western Connecticut State University. She worked as a teacher at Ridgefield Academy for 21 years. In her personal time, Lisa enjoyed reading, taking her dog for walks, British television, exploring New York City and Philadelphia with her daughters, and spending time with her family.
Lisa is survived by her husband, John, of Ridgefield, CT, her father, Richard Martimucci, of New Canaan, CT, her daughters, Desiree and Christina, and her beloved Labrador Retriever, Rory.
Memorial donations may be made to St. Jude Children's Research Hospital at http://giftfunds.stjude.org/annunziatomemorial.