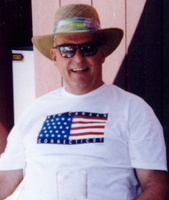 William A. Leek, Jr.
William A. Leek Jr. passed away peacefully on July 30th 2019. He was born October 24th, 1929 to parents William A. and Susan C. Leek at Mercy Hospital Rockville Center, Long Island.
William graduated from White Plains High School 1947. He went on to graduate from Colgate University in 1951. After he entered the Army, he was commissioned as a Second Lieutenant in the artillery air defense. William was active in the army reserves until 1985 and left active duty after the Korean Armistice and retired as a Bird Colonel after 34 years.
After working for many years for Owens Corning and Alcan, he became a pioneer in the commercial ceiling industry. He was successful in starting his own company, Leek Building Products, where he became an innovative leader and friend to all that knew him.
William married the love of his life, Martha Kaiser, and together they raised 5 children.
He is predeceased by his wife Martha K. Leek and children Patricia S. Leek and Arthur J. Leek. Surviving children are Katherine A. Leek, Teresa M. Leek and William A. Leek III and wife Jeanne M. Leek.
A mass in loving memory will be held at St. Aloysius, 21 Cherry Street, New Canaan, CT on Saturday August 31st at 11:30AM.
In lieu of flowers, please send donations to the American Red Cross in memory of William A. & Martha K. Leek to 209 Farmington Avenue, 3rd floor Farmington, CT 06032