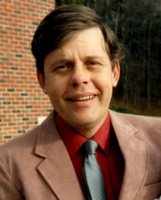 Paul A. Bernier
Paul A. Bernier, age 67, formerly a longtime New Canaan resident died November 26, 2018 in Bridgeport, CT. Born in Mexico City, August 11, 1951 he was the son of the late Homer V. and Doris Veillette Bernier.
He graduated from Staunton Military Academy in VA, and attended Oglethorpe College in GA. He worked construction with his father for many years building homes in New Canaan. He was an avid fisherman, a gentle soul who loved to tell stories and loved music.
Paul is survived by his daughter, Allison Petrides (Matthew) of New Canaan and his sister Faith B. Kerchoff (Dr. John) of New Canaan, and his three grandchildren:
Kaylin Bernier, Charlotte Petrides and Mason Petrides.
A memorial visitation will be held on Saturday January 12, 2019, at the Hoyt Funeral Home, 199 Main Street., New Canaan, CT from 2 to 4 PM with remembrances at 4:00 PM
In lieu of flowers contributions may be made in his name to the NC Fishing Derby Fund, c/o N.C. Recreation Department, P.O.Box 852, New Canaan, CT 06840
For directions and online condolences visit www.hoytfuneralhome.com