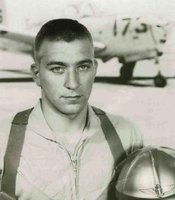 William H. Juvonen
William Harwood Juvonen, 81, passed away at his home in Stamford, Connecticut on Saturday, December 22, 2018, surrounded by family. He is survived by his wife Karen Coleman Juvonen, and two children; Nancy Juvonen Fallon (Jimmy) and Jim Juvonen (Sarah). He is also survived by 5 grandchildren; Eliot, Sadie, Leo, Winnie and Frances. In addition he leaves a sister, Barbara Jean Chase (Bob) of Florence, Oregon. Bill will also be fondly remembered by his numerous nieces, nephews, extended family and dear friends.
Bill was born in Santa Ana, California to William and Catherine Juvonen. He graduated from Stanford University and entered the United States Marine Corps, where he received flight training as a carrier-based fighter and helicopter pilot. He received his Wings of Gold in June of 1961. In September of that year he received orders to attend the Replacement Air Group (RAG), which later became known as Top Gun. He flew the F8-U Crusader, which at the time was the only production airplane to achieve 1000 miles per hour. During a training mission, Bill was forced to eject from his Crusader over the desert in Yuma. In the review of the incident, Bill's commanding officer wrote: "controlled ejection, material failure, wing broke at fold, excellent job."
Bill had more than 40 years experience in corporate aviation and was proud to have attended the National Business Aviation Association convention as well as the Paris Air Show for most of those years. He began his career at Pan American World Airways where he was Sales Manager for Pan Am Business Jets. He later moved to Cessna where he was Sales Manager for the introduction of the Citation 500 business jet and the successful Citation series. After his success at Cessna, he was recruited to Canadair where he was Vice President of Sales and introduced the Canadair Challenger program. Upon the sale of the company, he then moved to Polaris Aircraft Leasing as Vice President, Marketing. He was co-founder and Chairman of Flight Services Group Inc., a major corporate aircraft operator based in Stratford, CT.
Bill was an avid sportsman. He enjoyed fly fishing in the rivers and streams of New England and deep sea fishing in Baja. He was a loyal friend, devoted father, and loving husband to Karen for 43 years. He was a true and good man "Gone West".
Private services in Bill's memory will be held at a later date. Details may be found at Hoyt Funeral Home in New Canaan, CT.